Welcome to
jean metcalf ministries Passion for Fashion
Walking the Runway of Gods Design
What keeps you from living out your true purpose and divine destiny? Guilt? Shame? Insecurities? Fear? Don't let any of these stand in the way of the Lord Jesus Christ's best plan for you and your life! Why spend one more day wondering about what path you are called to be on?
Find out now by reading Passion for Fashion: Walking the Runway of God's Design.
* Available in Spanish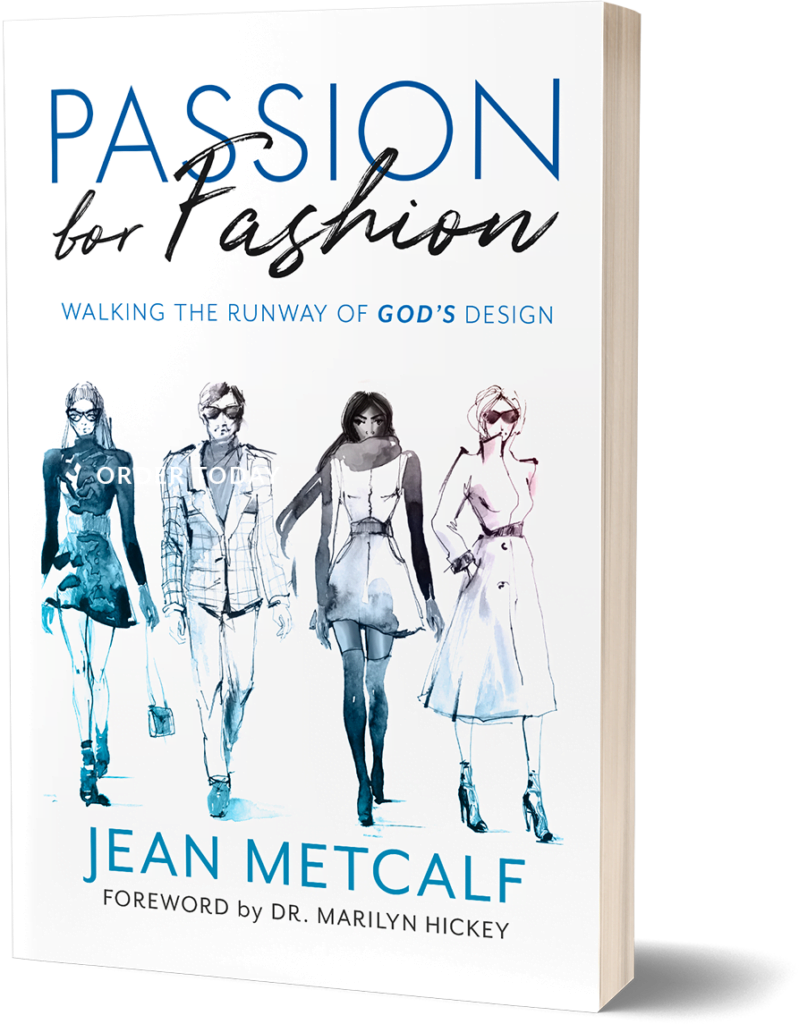 What people are saying about Passion for Fashion
I am so grateful to be acquainted with Jean Metcalf. She has been a faithful friend of this ministry and I am truly grateful for our special years of friendship. Many years she has been an active participant in the two group tours that the ministry has taken for many decades. I appreciate her continuous passion for everything she puts her hands to.
Dr. Marilyn Hickey, President, Marilyn Hickey Ministries
In all the years I have known her, Jean Metcalf has consistently demonstrated impeccable integrity, unfailing veracity, and unusual sensitivity to the voice of the Holy Spirit. In a world filled with compromise, she has rigorously maintained godly principles in both her business and personal life. I am proud to have her as a friend and partner in promoting the work of the kingdom of God around the world.
Dr. Rod Parsley, Pastor and Founder, World Harvest Church
My dear friend, Jean Metcalf, is a woman of great character and integrity. Jean's ministry to women and families is powerful and heartfelt. She's a gifted teacher of the Word and flows in the miraculous. It's been my privilege and honor to have her as a minister on our travel team. I would highly recommend her ministry and her as a guest speaker.
I just finished reading your book, Passion for Fashion. I want to thank you for sharing your story with great transparency and wisdom. You bring relevant and practical help for those desiring to live according to Kingdom principles.
Elaine Marx; ANGA Ambassador, Global Awakening
I read your book. It is so encouraging to me. I'm so grateful! Your book is practical, fully relatable, and inspiring. I love how you listened to God in creating this book.
This book is amazing! This book is so inspiring and uplifting. After suffering a tragic loss I received this book from the author who heard my story from my daughter. I will be sharing this incredible book with my bible group and also my grief group. It really puts things into perspective. I do not like to read, but I am already half way done with the book which is a huge accomplishment for me. It is a must read book or even a great gift to encourage others about your walk with Jesus.
Surprisingly deep considering the title. I enjoyed reading this in-depth discussion of the Christian walk. Jean Metcalf was able to wind so much helpful information within the theme of fashion and apply it to living-out our faith. I loved page 146 where she describes what she says every morning when waking up. I'm going to start with that greeting every morning too! The last few pages are also extremely helpful.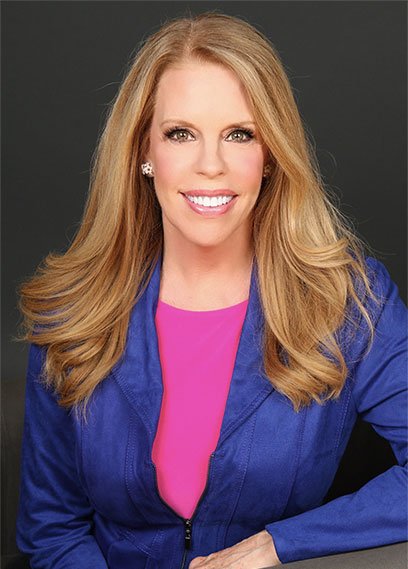 My name is Jean Metcalf and I have been extremely fortunate to travel the world, teaching others about God's endless love and grace. It is through my own life experiences that the Holy Spirit has led me in this direction, and I believe it is my purpose to encourage and guide others in their spiritual walk down the runway of God's design.
have jean speak at your event